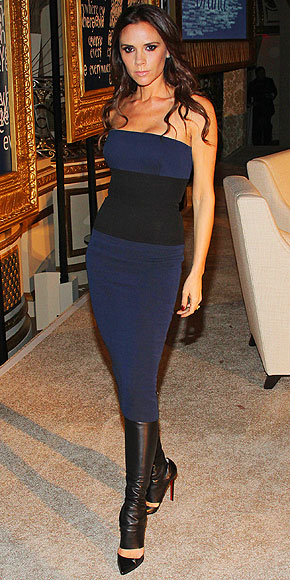 VICTORIA BECKHAM

Mom-of-four Victoria shows off her enviable curves in a figure-hugging, two-tone tube dress, leather spats and pointed pumps.

What is that? According to wiki
Spats (originally a contraction of spatterdashes) are a type of classic footwear accessory covering the instep and ankle. Spats were primarily worn in the late 19th and early 20th centuries.
Okay, now I know. I'm not a VB fan but I so like her style sometimes be they are eccentric. They're her statement and sort of trophies (not
sports trophies
unlike her husband). Her style makes me curious.
*****