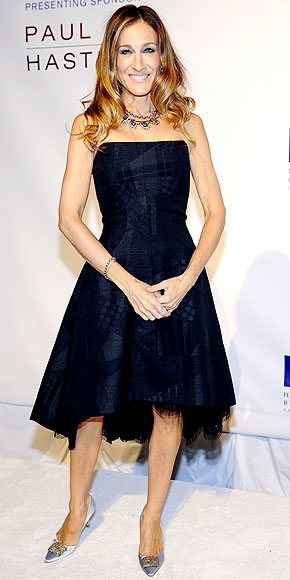 SARAH JESSICA PARKER
Taking a sophisticated stand in a tulle-skirted strapless dress and sparkling kitten heels, the actress completes her look with a collar necklace and loose curls for a Human Rights Campaign event in Washington, D.C.
As per all votes, 88% say her outfit is a hit. I so agree. I have been surfing for the hit and miss outfit but I am struck with hers. The colours are accentuating and complementing each others. A pair of
Black diamond earrings
would be over the top but since she has her hair down, it wouldn't be too much.
*****