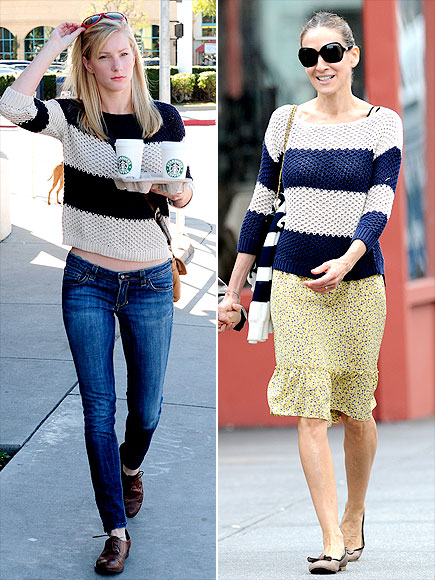 HEATHER VS. SARAH JESSICA
The Glee actress keeps her Loft sweater casual with jeans and oxfords in L.A., while the I Don't Know How She Does It star mixes prints with a floral skirt in N.Y.C.
I like SJP's outfit here. I have always admired women who can pull it off wearing clothes with different prints and strut like no care in the world. But I reckon, I'd still be that fussy as if I am sending
Bachelorette Party Invitations
.
*****