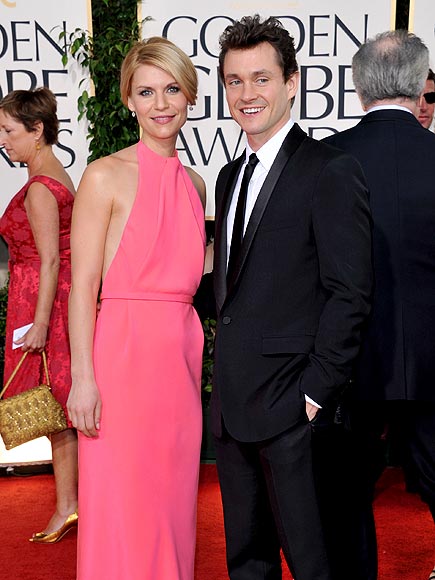 CLAIRE & HUGH
Claire Danes forgot to thank husband Hugh Dancy when she picked up an Emmy last year, but the actress was sure to call out her "glorious" love when she picked up a Golden Globe for the made-for-TV movie Temple Grandin this time around.
Just the latest on Hugh Dancy. Oh, and I can't let Claire Danes gown passed without commenting it. The colour is fetching and I like the hair. Have to search that do and check
gift ideas for valentine
. Valentine's Day is almost here.
*****