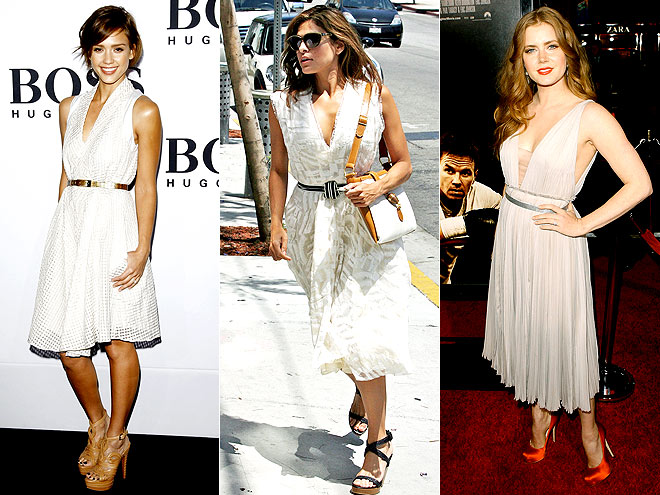 BELTED FROCKS
Jessica Alba, Eva Mendes and Amy Adams give retro full-skirted, filmy dresses with skinny belts a modern twist with their sexy, undone 'dos and fabulous footwear.
I can't really remember the last time I wear a belted frock. In fact, even just a frock - except summer dresses of course. But these are lovely especially Jessica Alba's. Makes me want to one day buy one, just those with slim belts.
Okay, so much for looking at these frocks. It's time to do some research on
allen carr
. It might come in handy when Mcj wants to quit smoking.
*****