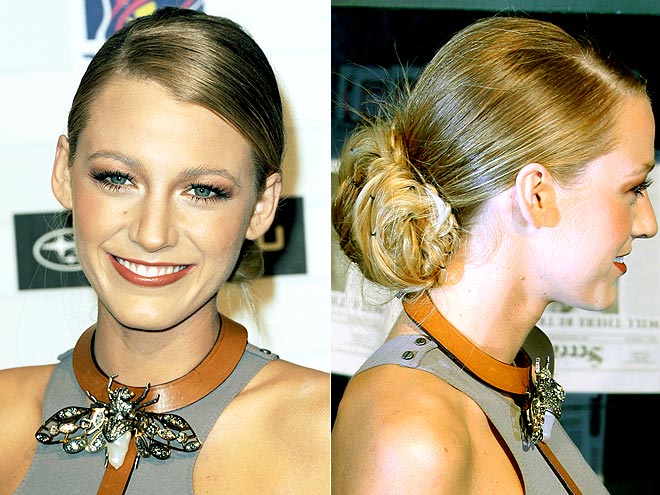 BLAKE LIVELY'S CHIGNON
"Blake was wearing Lanvin, and it was very flowy, so we wanted to do something sleek that wouldn't take over the look," says Rod Ortega of elegant chignon he gave the star for the Spike TV Scream Awards.
Four Easy Steps
1: Apply T3 Polish serum on ends and blow hair dry using a T3 Featherweight dryer and flat brush.
2: Flatiron select strands of hair only using a SinglePass flatiron, bending up at tips.
3: Pull hair back into low pony and spray tail with dry shampoo to create workable texture.
4: Tuck pieces into the base of the ponytail one small section after another, anchoring into the elastic band using pins.

I'm interested to make a chignon but it doesn't seem too easy as they make it sound. Plus, I don't have loads of products that will assist me. As much as possible, I don't buy any hair products other than shampoo and conditioner. It's not that I am saving for baby birth announcements because there's no bun in the over. I am just practical and can't really be bothered styling my hair.


*****