It's really the cold season here. I am not really ecstatic about it. Time to pack our our summer wear and hello fleece, hoodies and jackets. We live in a sub-tropical climate so it's not really that bad. So far, the lowest this year was about 9 or 8 C. Not bad and I don't have to don hoodies yet. It gets around 22 by noon so it's pretty good. Although I miss wearing singlets and summer dresses.

By the way here are some that I like in Jen.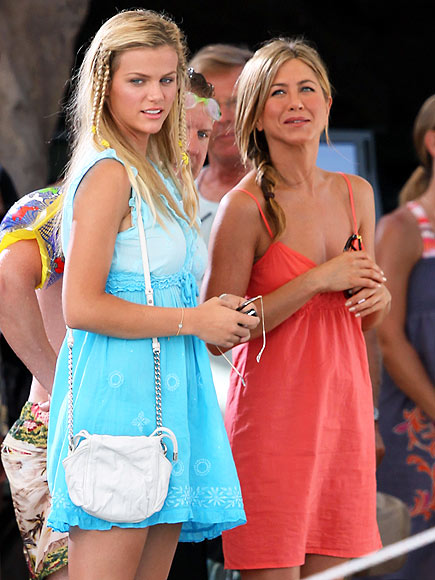 BROOKLYN AND JENNIFER
Don't let their casual attire fool you! Decker and Aniston, in coordinating sundresses and sun-kissed tans, are actually getting to work on the Hawaiian set of Just Go With It.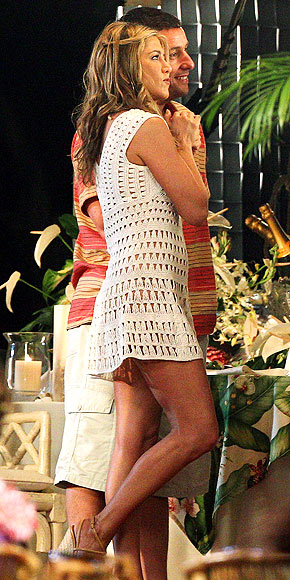 JENNIFER ANISTON
Cozying up to costar Adam Sandler, Jen shows off her toned and tan legs in a white peekaboo minidress and wedge espadrilles while shooting Just Go with It in Hawaii.

Oh, how I like Jen's tan and toned body. If I have those same calves, I'd be showing them off too. I just need to do some exercise (no need for
best fat burners
yet) and I'll strut my stuff. Oh I need to guts too. :)
*****