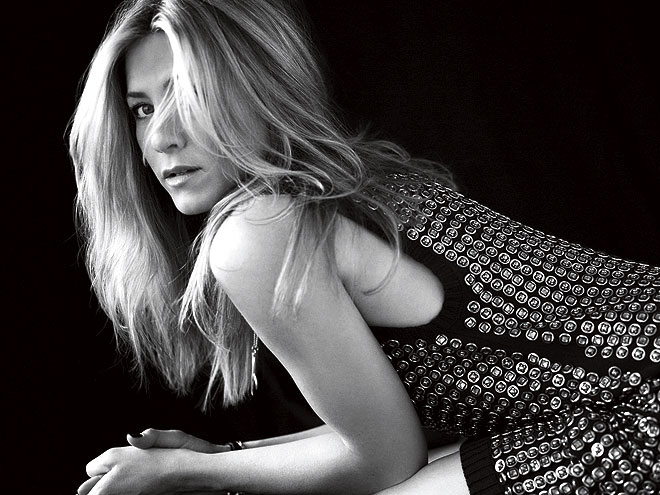 "I feel beautiful when I'm laughing and surrounded by friends that know me and love me and vice versa," says Aniston, who celebrated her 41st birthday in February with good pals Courteney Cox and Sheryl Crow in Mexico. "A good body scrub and massage do the trick as well."

I saw this photo in People and I really like it. I think it's old but it's the first time that I saw it I just have to re-post it here. No visible
blackheads
there but just plain beauty.
*****