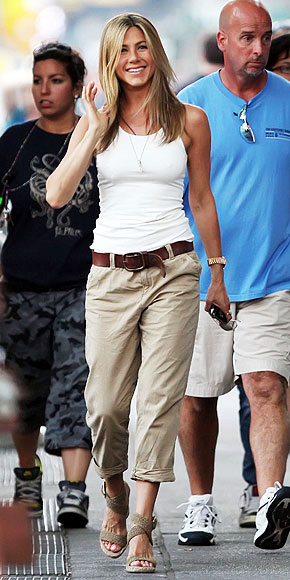 Jennifer Aniston adds a pair of Stuart Weitzman for Scoop espadrille wedges to her khaki-chic look while filming The Bounty.
I like these wedges. They look comfy and will match any clothes. I'm not sure if they are available here in Australia. I discount buying them online although the
shipping box
might be durable to keep them in shape. It's the cost I'm not prepared to pay.